When you shopping at Korea Bokanyeong, you can pay by cash and card in local currency. By providing the exchange rate on the day, we provide more convenient settlement service for customers.
Merchant for only DCC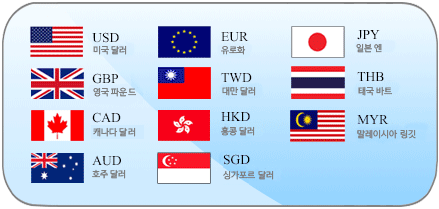 When paying a foreign card, the amount calculated in the local currency is displayed immediately, and the settlement amount is settled in the local currency, so that the customer can pay in a familiar currency, This is a customer satisfaction service that receives the final payment without changing the exchange rate. - You can pay cash in Chinese Yuan (CNY Yuan). - You can pay cash in your local currency without exchanging money in won. - We will notify you the current day exchange rate in each store. - In China, you can pay with credit cards such as Chinese, Visa and Master. - We will provide a shopping environment with no inconvenience with prompt and accurate service.